---
ProCyte One
Haematology Analyser
Accuracy made simple.
Results you can trust.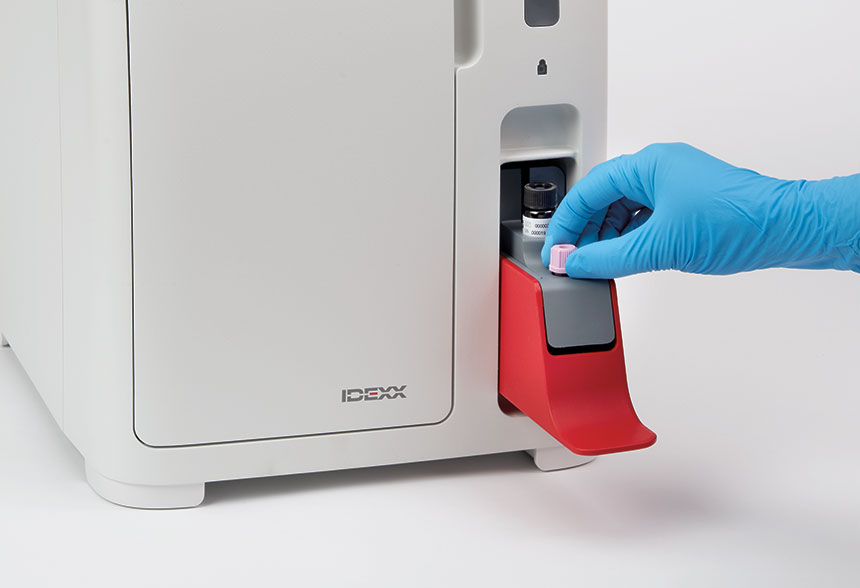 The simplest way to get a trusted complete blood count (CBC) in-clinic
Packed with revolutionary technology to provide consistent reference laboratory-quality results with unprecedented simplicity and efficiency.
Accurate results
Fast, effortless operations
Integrated tools and expert support
Expense and inventory management made easy
 
Innovative technology delivers accurate CBC results in 5 minutes or less
Cell classification in 5 dimensions
Sophisticated sensors detect information from different angles to increase the accuracy of cell characterisation.
Fewer questions caused by clumped platelets
Advanced HD laser cell characterisation examines each cell individually, so clumped platelets don't interfere with white blood cell counts.
Automatic onboard quality control
Proprietary SmartQC and software powered by IDEXX SmartService Solutions make sure the system is functioning properly, behind the scenes, without human intervention.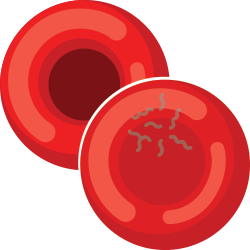 A comprehensive CBC is the key to better outcomes    
Changes on a CBC are sensitive markers of deviation from health and can be seen before disease becomes clinically evident.
More parameters mean more confident decision-making
Reticulocyte count provides insight into bone marrow response to peripheral demand for red blood cell production, important in anaemic and non-anaemic patients.

A true five-part white blood cell differential from IDEXX provides additional insights into underlying inflammation or physiological stress.

Cellular components change quickly. Running a comprehensive CBC the day of a procedure is critical to patient safety. 
24 whole-blood parameters*
Red blood cell parameters
Red blood cell (RBC) count
Haematocrit (HCT)
Haemoglobin (HGB)
Mean cell volume (MCV)
Mean corpuscular haemoglobin (MCH)
Mean corpuscular haemoglobin concentration (MCHC)
Red blood cell distribution width (RDW)
Reticulocytes (RETIC; % and #)
White blood cell parameters
White blood cell (WBC) count
Neutrophils (NEU; % and #)
Lymphocytes (LYM; % and #)
Monocytes (MONO; % and #)
Eosinophils (EOS; % and #)
Basophils (BASO; % and #)
Platelet parameters
Platelet (PLT) count
Platelet distribution width (PDW)
Mean platelet volume (MPV)
Plateletcrit (PCT)
*Reported parameters may vary according to species (feline, canine, and equine).
Fast, effortless operation
Deliver accurate CBC results in minutes, without the time-consuming prep and maintenance.
Plug-and-play components
Self-contained reagent packs and sheath kits make set-up (and clean-up) a snap. Load and go in seconds.
Multiple tube types supported
Supports most tube types and sample sizes, including paediatric, for greater flexibility.
Smart camera saves time, ensures quality
The onboard camera analyses tube size and cap type to ensure proper sample draw. It also automatically scans the QR code on the packs to check expiration date and other important information. No manual barcode scanning or interaction required.
Say hello to your new workflow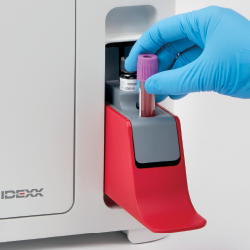 Load the tube (no barcodes to scan!)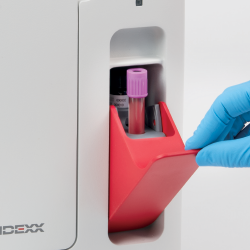 Close the door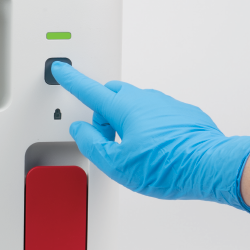 Push the button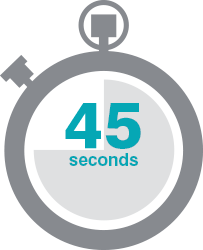 Sample tube available for other diagnostic tests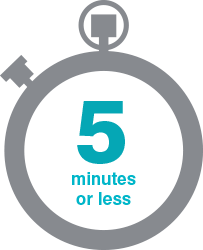 Results are ready
Dimensions & weight
Width: 11.4 in (29.0 cm)
Depth: 15.3 in (38.9 cm)
Height: 14.1 in (35.8 cm)
Weight: 22 lb (10 kg)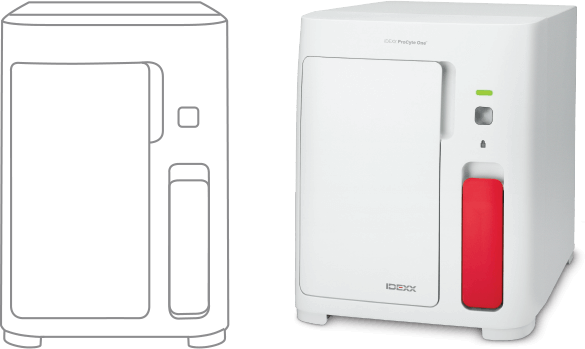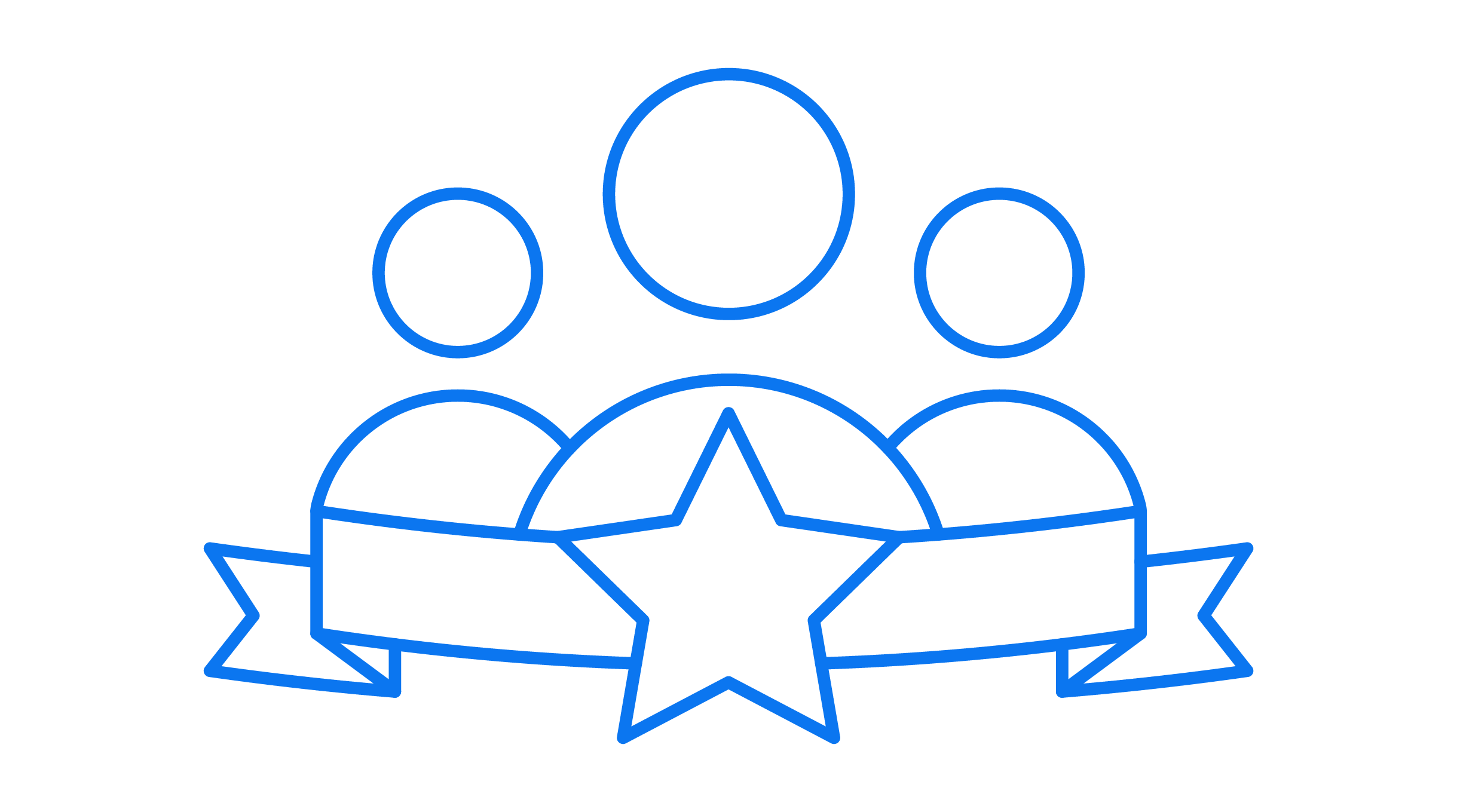 Make your best clinical decisions with expert tools and resources from IDEXX
Only IDEXX offers an integrated platform of advanced technology, tools and experts to help you interpret results and determine next steps.
Find out if the ProCyte One Analyser is the right haematology analyser for your practice
Complete the form below and a representative will be in touch to schedule a time to discuss your needs.
Why choose the ProCyte One Analyser?
Accurate, reference laboratory-quality results
Intuitive workflow and virtually no maintenance
Results in just 5 minutes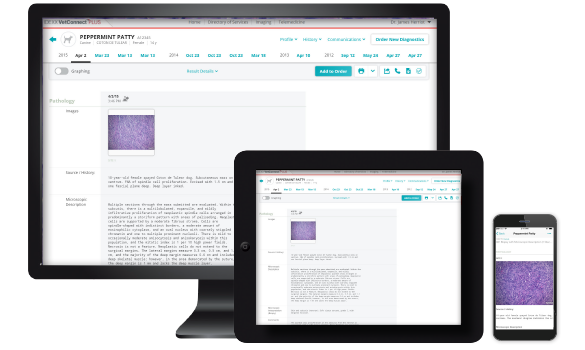 View integrated results in VetConnect PLUS
Images and integrated results are your go-to diagnostic resource for fast, effective clinical decision-making.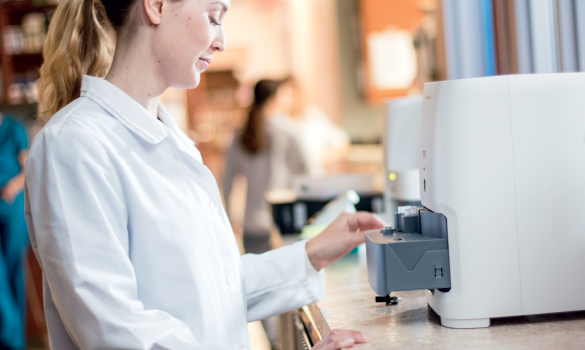 Catalyst One Chemistry Analyser
Get comprehensive diagnostic information during the patient visit.
 
IDEXX Haematology
More insight. More choices. More confidence. No compromise.
---